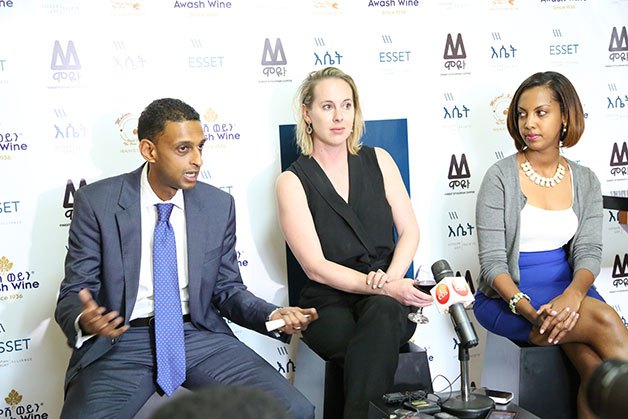 Ethiopian Luxury Alliance launched
Three local food and beverage companies have formed an Ethiopian Luxury Alliance (ELA) – a company that aims to provide luxury products to the Ethiopian market.
The new consortium is going to be under a new umbrella company know an ESSET. The three local companies forming an alliance are Moyee Coffee, Awash Winery SC, Mulmul Bakery and Cookies Industry.
The there companies that formed the alliance launched their service at a ceremony held at Moyee Coffee on Thursday in the presence of guests and customers of the three companies.
According to the founding firms, the major aim of the alliance is to promote the ESSET holiday gift baskets through partnership with hotels, restaurants, supermarkets and other firms during the holiday season.
"There is a big African proverb that says, 'If you want to go fast, you go alone; but if you want to go far, you go together.' So the alliance that we form today for the first time in the country is with this notion to go far together," Ahadu Woubshet, Managing Director of Moyee Coffee, said.
"We are all committed to the advancement of the ESSET brand, our own brands, and to provide luxury quality goods to Ethiopian customers," Ahadu added.
During the launching event of the service, Nadia Abdulla, General Manager of Mulmul Bakeries, on her part said, "We wanted the local market to have a holiday gift option that features locally made luxury goods for the whole family."
It was also disclosed that following the launch period the alliance plans to identify other firms that share the values and commitment to quality and further engage with the private sector in building positive perceptions of local products.
Moyee Coffee, established there years back, is a multinational coffee roasting company based in Ethiopia, which owns 500 hectares of organic coffee farm in Kaffa, the birthplace of Arabica coffee. Established in 1998, Mulmul Bakery and Cookies Industry is a family-owned bakery with five locations across Addis Ababa. Established in 1936, Awash was privatized in 2013 and owns 517 hectares of farmland in the Awash Valley and has brands including Awash, Axumite and the newlylaunched Gebeta wines.