As Moyee, social enterprise and B.corp we aim to operate as transparent as possible and to show who we are and what we do. Check it out below and read all about our statutes, shares, financial statements and other "boring" documents.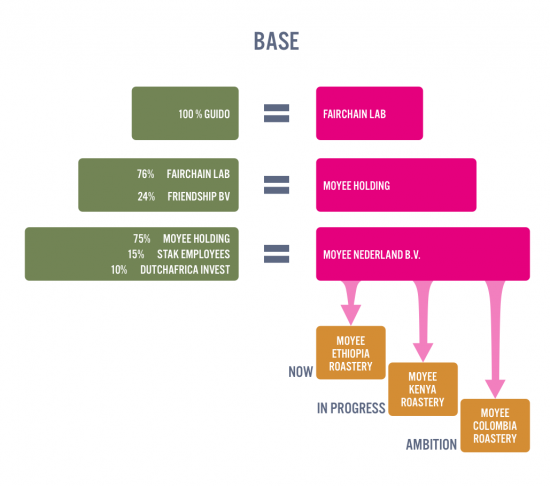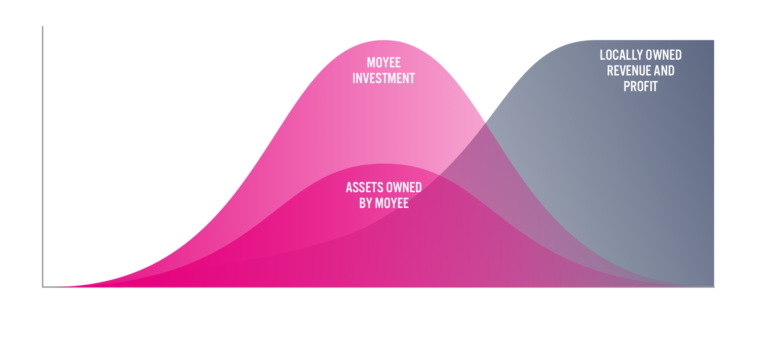 STRATEGIC EXPANSION CHECKLIST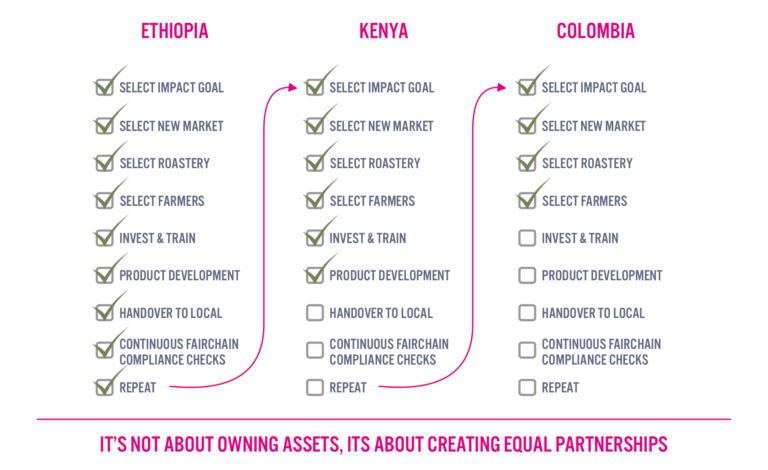 The founder, employees, freelancers and consultants are either employed or hired and paid by Moyee Nederland BV.
Moyee Nederland BV applies the reasonability principle for classification and remuneration of employees (or freelancers) working for Moyee Nederland BV. The difference between the lowest and highest salary is currently a factor of 3.3 and never more than a factor of 4.
We are an organisation in flux and we are looking for an innovative way to guarantee the impact of our organisation in our financial policies. At this point in time we do not have a restriction of the pay-out of our profits, but our FairChain approach aims to create a shared value chain. This means that not only our shareholders, but also our coffee farmers and staff has a claim to future profits. This way we want to maximise our societal impact.

This shared value chain will be realised using the blockchain. Through this technology we want to create a fully transparent & community owned system in which the whole world can see our production and supply chain data and all associated parties have a right to their fair share of the redistribution of the profit. What this redistribution looks like is a question we are looking to answer and have operational in our 2020 businessmodel. At this time we will have a clear definition of how our profit redistribution will be aligned.