As Moyee, social enterprise and B.corp we aim to operate as transparent as possible and to show who we are and what we do. Check it out below and read all about our statutes, shares, financial statements and other "boring" documents.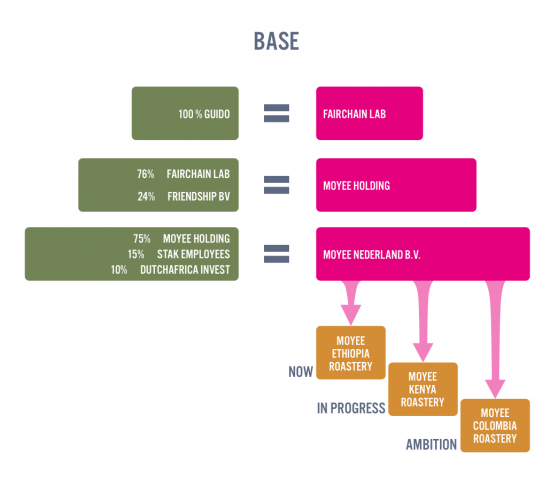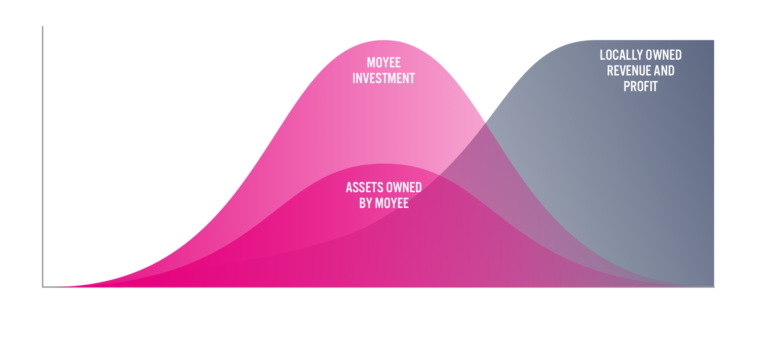 STRATEGIC EXPANSION CHECKLIST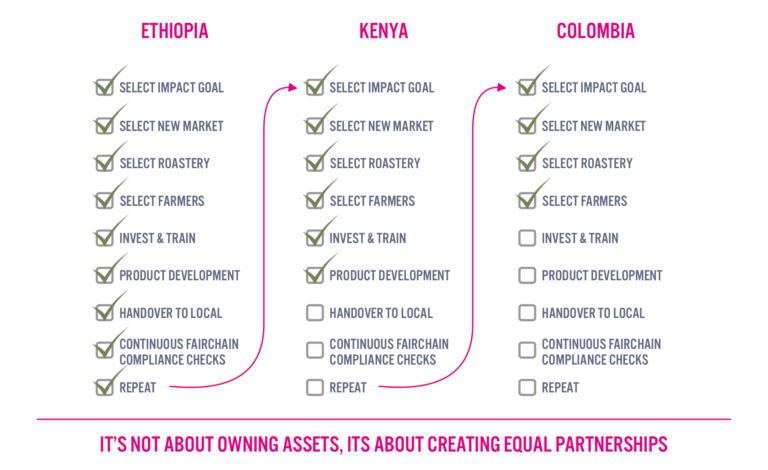 De oprichter, werknemers, freelancers en consultants zijn in dienst of ingehuurd en betaald door Moyee Nederland BV.
Moyee Nederland BV past het redelijkheidsbeginsel toe voor de classificatie en beloning van werknemers (of freelancers) die voor Moyee Nederland BV werken. Het verschil tussen het laagste en het hoogste salaris is momenteel een factor 3,3 en nooit meer dan een factor 4.
Dividend beleid
 Van winst naar restwaarde
Dividend is winstuitkering van een onderneming aan haar aandeelhouders. 'Dividend' komt van het Latijnse woord dividere, dat 'verdelen' betekent.
Liever praten wij niet over winst maar over restwaarde. Rest waarde die wordt moet worden verdeelt onder alle keten partners.
DE grote uitdaging die wij zien voor de komende decennia schuilt in de wijze waarop de waarde is verdeeld. Wereldwijd bezit 1% meer dan de andere 99% , zijn landen rijk aan grondstoffen afhankelijk van ontwikkelingshulp en leven 25 miljoen koffie boeren onder de armoedegrens terwijl een handjevol bedrijven monster winsten vieren.
De meeste problemen die wij ervaren vinden hun bron in die ongelijke waarde verdeling. Armoede, ontbossing, migratie.
Moyee is niet gestart om koffie te verkopen maar om een bijdrage te leveren aan het zoeken naar een betere verdeling van de waarde in de koffieketen.
Redistribution by design:
Naast ons FairChain bedrijfsmodel proberen wij met behulp van technologie, zoals blockchain, een bijdrage te leveren aan het herverdelingsmechanismen.
We werken aan een community ownership model waarin de restwaarde automatisch wordt verdeeld, ahv een gezamenlijk bepaald en 100% transparant herverdeel design. Het team, de ondernemer, de aandeelhouders en alle anderen die zijn betrokken in de keten (boeren/branders en klanten) hebben idealiter een gelijk deel.
We hebben de komende 3 jaar uitgetrokken om samen met onze crowd aan dit model te werken. Tot die tijd gaat 100% van de restwaarde (winst) terug de keten in om maximaal invulling te geven aan onze impact doelstellingen en wordt dus een eventuele winst niet uitgekeerd aan de aandeelhouders, maar geherinvesteerd in de onderneming.