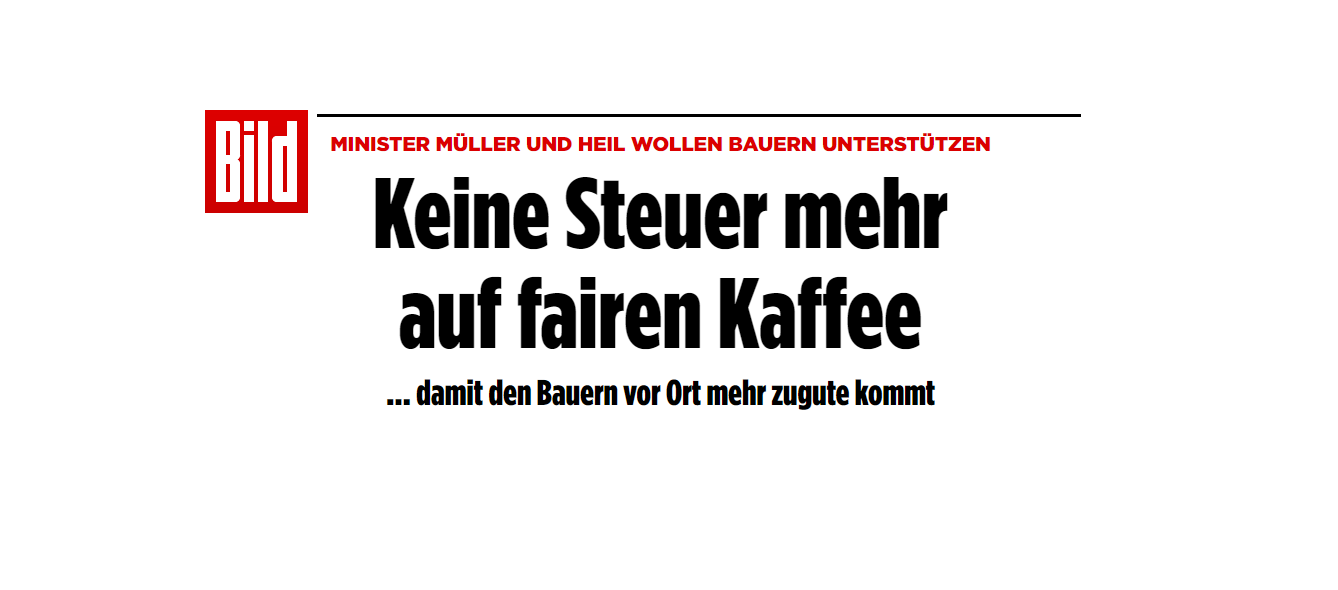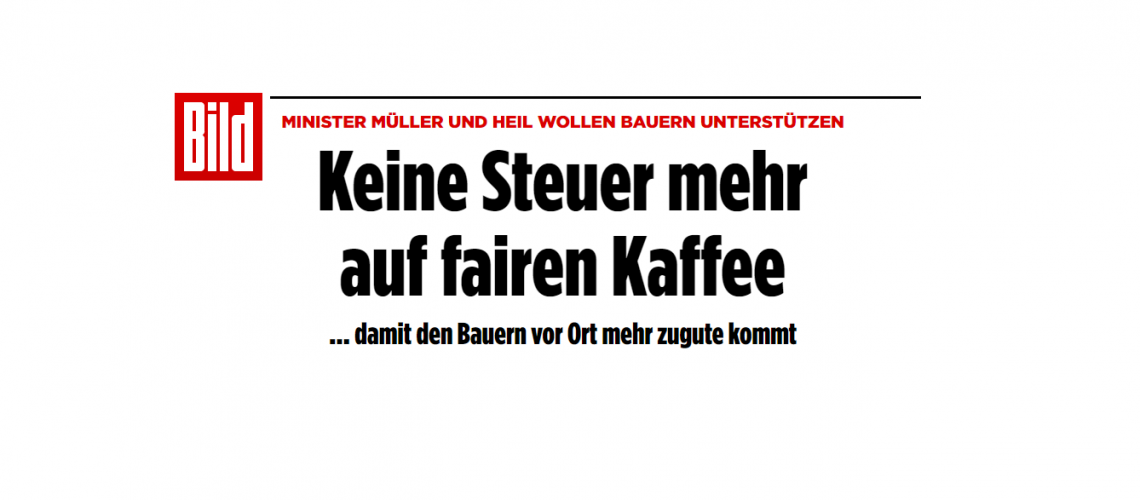 Moyee and FairChain inspire the German policymakers
Speaking to politicians and expecting results takes patience but little strokes fell big oaks, right? Here's a brief recap of our activistic journey over the last few months and how far we got along in abolishing the German coffee tax for fair coffee. 
Last Monday, Germany's Ministers of Development and Labour visited Ethiopia for a meeting with the Ethiopian Prime Minister and Nobel Peace Prize winner Abiy Ahmed Ali in Addis Ababa. Hubertus Heil (Minister of Labour) and Gerd Müller (Minister of Economic Cooperation and Development) are clearly in favour of abolishing the coffee tax for fair grown and processed coffee in order to create a competitive advantage for products that comply with minimum social standards.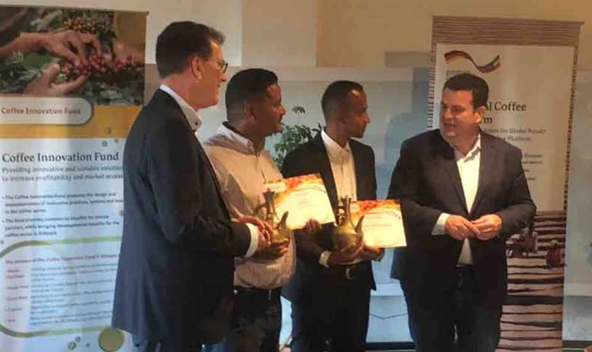 The news here: before, Gerd Müller only mentioned the coffee tax to be abolished for FairTrade-certified coffee. This is the first time he acknowledges that there's more to fair coffee than just a FairTrade label and that it "should be possible to create more value through roasting in the country of origin".
Our engagement for the removal of the coffee tax for fair coffee started when we explored the German coffee market and discovered that Germany is one of the very few countries in the EU to apply it. When we attended the 19th Annual Conference of the German Council for Sustainable Development in June 2019, Gerd Müller spoke about the topic, yet seemed uninformed about the deeper, underlying issues. How come he only talks about FairTrade Coffee? FairTrade was an important movement starting out 30 years ago, but today – as we face an even more alarming race to the bottom – a certification is not the easy solution for a complex problem. 
It was time to make a statement that we need to rethink value creation in coffee overall. To raise the bar and set a new standard. We decided to write an Open Letter to the Minister and explain why the coffee value chain is broken and how we can fix it. Major German news outlet taz.de reported.
A couple of months later, Moyee Coffee and FairChain applied for the Coffee Innovation Fund, provided by the GIZ (the German Society for International Cooperation). We applied among 200 other applicants to advance innovation in coffee producing countries such as Ethiopia, Myanmar, Indonesia and Vietnam. For Ethiopia, Moyee Coffee Germany and FairChain Foundation have been granted financial support among four other Coffee Changemakers. We couldn't be more proud!
None of the many German media that reported on the Minister's visit in Ethiopia (FAZ, Tagesschau, Die Zeit, BILD) mentioned that they had another meeting. Gerd Müller himself awarded Moyee Coffee and FairChain Foundation with the grant issued by the GIZ. Five months in and a couple of minutes face time with the Minister finally puts our point top of the agenda.
Now that's what we call momentum. This is just the beginning. Let's get ready to rumble!
TWO OF THE 6 WINNING PROJECTS ARE FAIRCHAIN INNOVATIONS