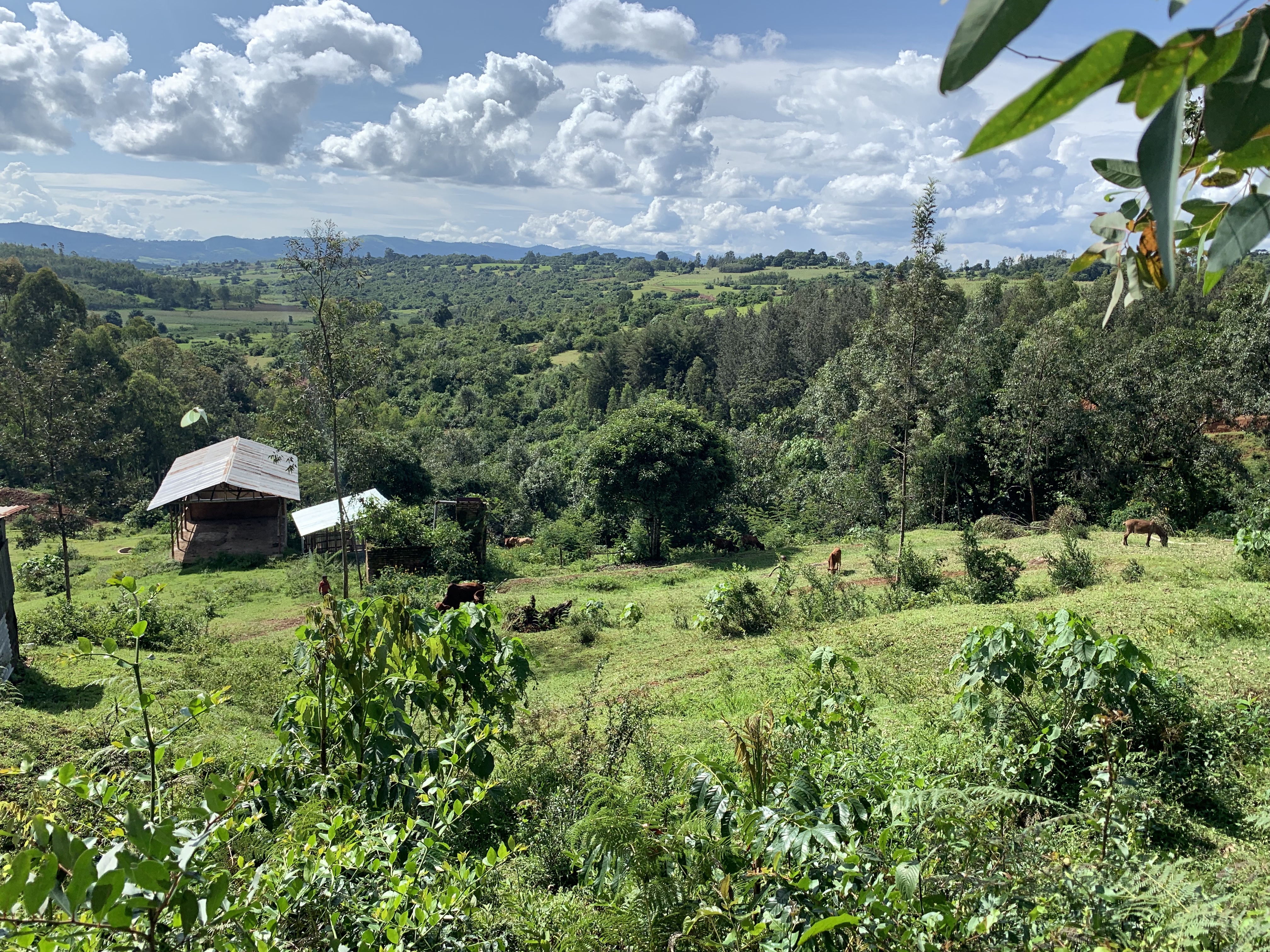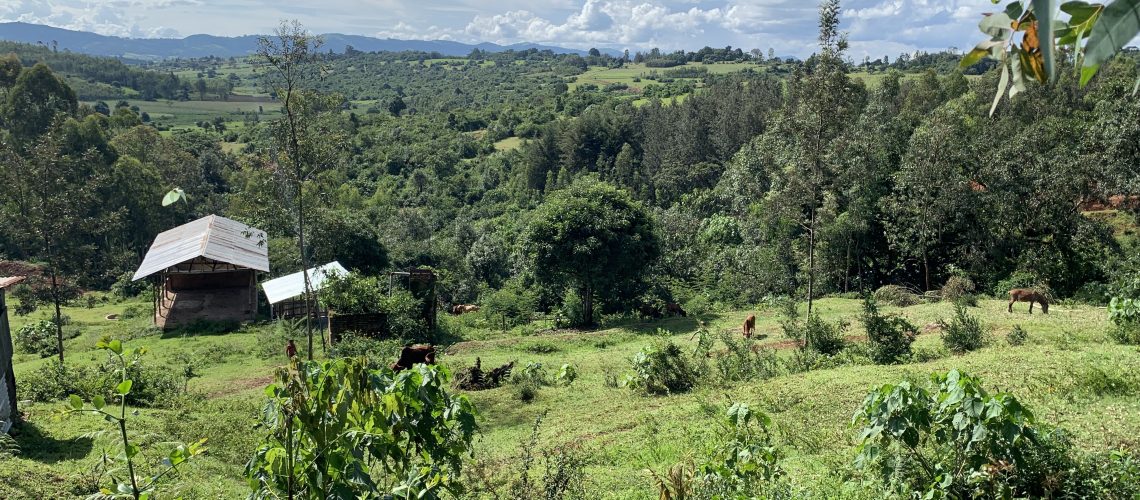 FairChainFarming – Oogst 2020
Vorige maand waren we in limu om samen met onze boeren de komende oogst te bespreken. Het goede nieuws dat we 2x zoveel bonen nodig hebben ging gepaard met moeizame gespreken over de inzet van de  FairChain premie, Ons doel is een leefbaar inkomen en we zien graag dat de premie bijdraag aan het langere termijn doel. Maar hoe kun je denken aan morgen als je blij bent vandaag te overleven.  Mannen en vrouwen bleken er ook niet hetzelfde  over te denken.

EEN LEEFBAAR INKOMEN? Het idee achter een leefbaar inkomen is dat je daarmee  een menswaardig leven kunt leiden. Dat houdt ondermeer in dat je gezin voldoende voedsel en water, een dak boven het hoofd, onderwijs, gezondheidszorg, transport en kleding heeft en daarnaast voldoende  geld achter de hand kan houden als appeltje voor de dorst (spaargeld/ pensioen). We waren de eerste in Nederland die een leefbaar inkomen studie deed bij de boeren in onze keten en ontwikkelden wij vooralsnog als ENIGE in Nederland een roadmap naar een leefbaar inkomen, Lees er meer over in een eerdere blog.  
Het gaat daarbij natuurlijk om meer inkomen maar in ons unieke programma kijken we ook hoe we de kosten van het levensonderhoud kunnen verlagen.  Dus werken we aan schoon water en zonneenergie voor de boeren thuis. Maar we willen dit niet geven als een NGO maar ontwikkelen als een dienst samen met partners tegen substantieel lagere kosten zodat het een duurzaam karakter krijgt. De extra FairChain premie zou dan kunnen worden gebruikt voor de aankoop.  De introductie van de schoonwater voorziening (lees verder hieronder) werd door de vrouwen met gejuich ontvangen maar de mannen wilden liever cash. De reden laat zich raden. We zien onszelf als equal partners. We hebben ons eigen ideeen en luisteren naar dat van hen. To be continued dus.. 
FairChain Living income dienst nr 1. Schoon water.
Volgens de Wereldgezondheidsorganisatie (WHO) veroorzaakt vervuild water jaarlijks wereldwijd ongeveer 1,5 miljoen sterfgevallen, waaronder veel kinderen. In veel landen van Afrika heeft meer dan de helft van de bevolking op het platteland geen toegang tot schoon drinkwater. Met de toegang tot schoon water wordt CO2 bespaard, omdat men het water voor gebruik niet meer hoeft te koken om bacteriën te doden. Dit gebeurt helaas nog steeds op open vuur. Ruim een derde van de wereldbevolking kookt nog dagelijks op een open vuur, meestal binnenshuis. De rook die daarbij vrijkomt is enorm slecht voor de gezondheid, bovendien draagt het bij aan ontbossing en klimaatverandering.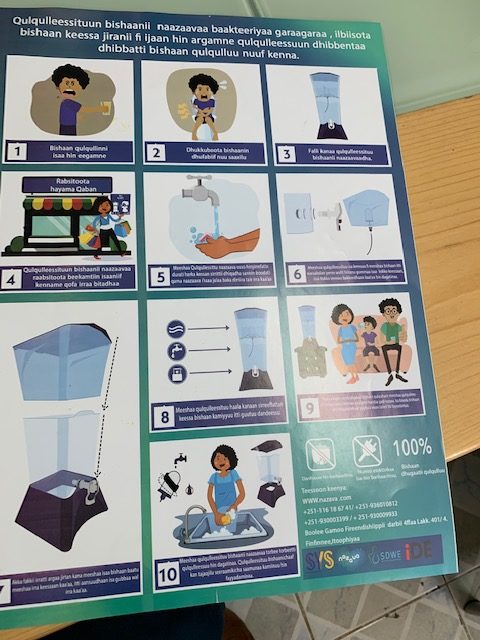 Story telling?  Story doing.. boots on the ground.
Het is regen seizoen en dat is wel even andere koek. Een grote modderpartij, vaak onmogelijk om zelfs met een 4×4 vooruit te komen. Ezels en voeten diep in de moder doen het wel.