We get that everyone has his own taste and preferences. That's why we got 5 different FairChain flavors. Do you like fruity coffee? Or are you more of a power house, dark espresso, jumping jack? Or maybe just a nice balanced coffee is more your thing. We got it all! it's all Radically Good Coffee: premium quality with Radical Impact!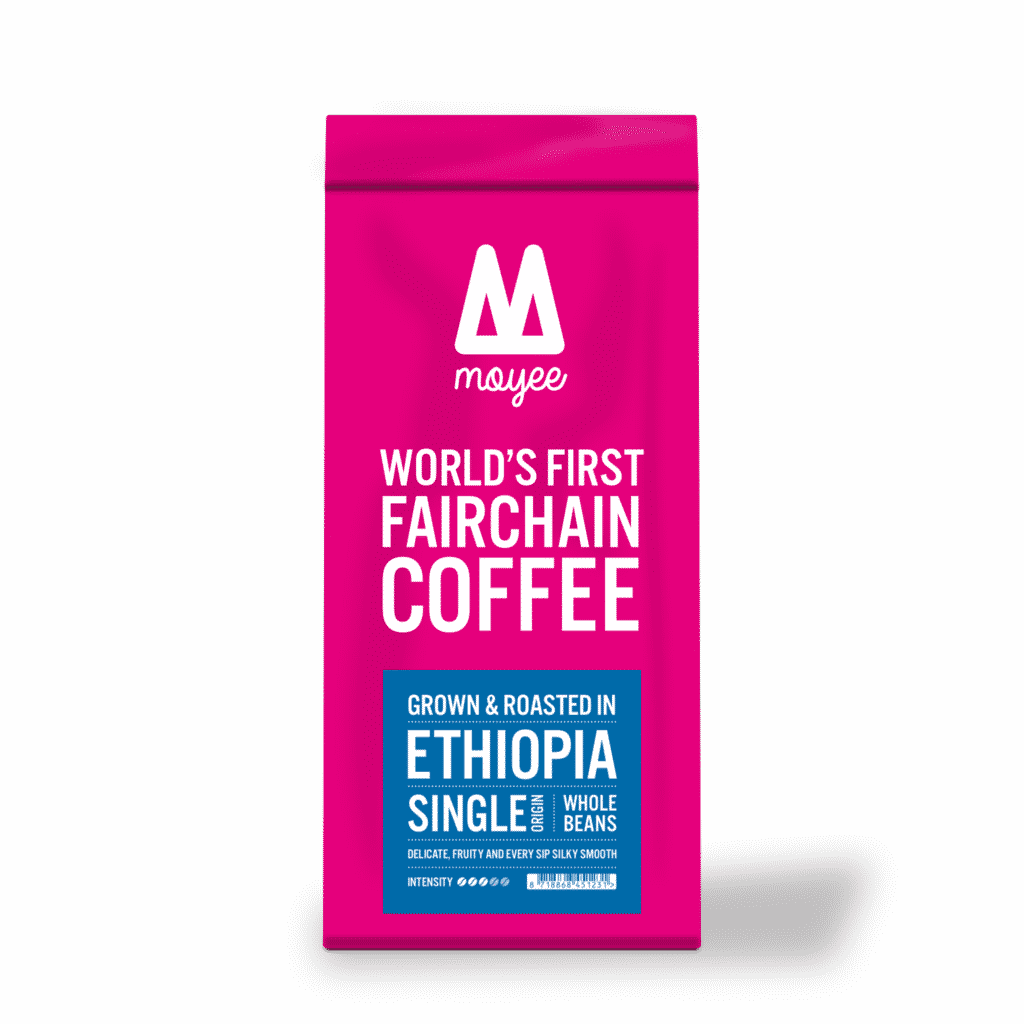 Our FairChain story began in Limu, Ethiopia. This specialty coffee from the Kaffa region, the birthplace of coffee, provides the most amazing, complex, full bodied aroma's and flavors. A fresh, fullbodied coffee a with semi-fruity, jasmin and chocolate aftertaste. We slow-roast deze koffie in 13 minutes at 197 degrees Celsius. Taste these flowery and citrussy aroma's!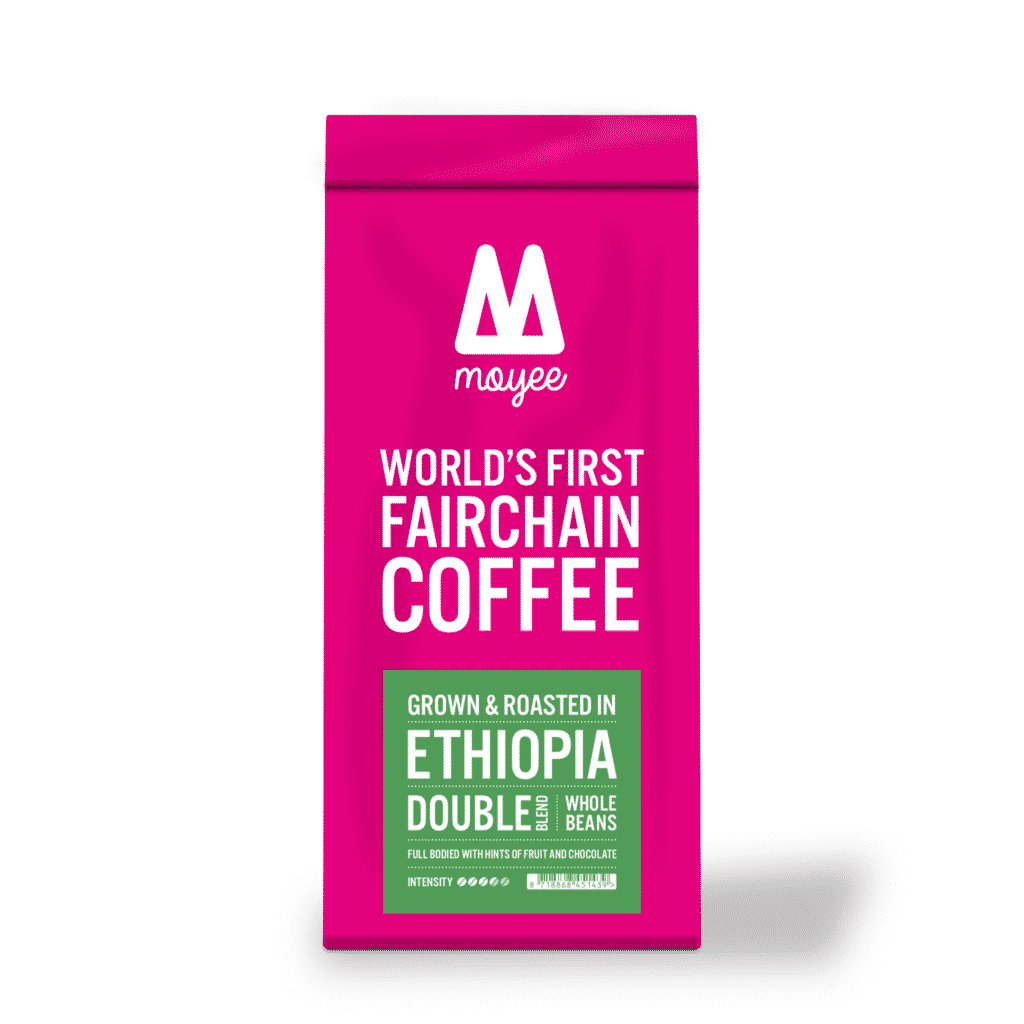 At Moyee, we love partnerships. So we decided to let two beans collaborate. Hallelujah, that worked! The fruity flavours of the washed Limu bean match perfectly with the sweeter, warmer flavours of the unwashed Jimma and create a beautiful balance. This blend has a nice full-bodied chocolaty flavor with a caramel and semi-fruity aftertaste. A match made in coffee heaven!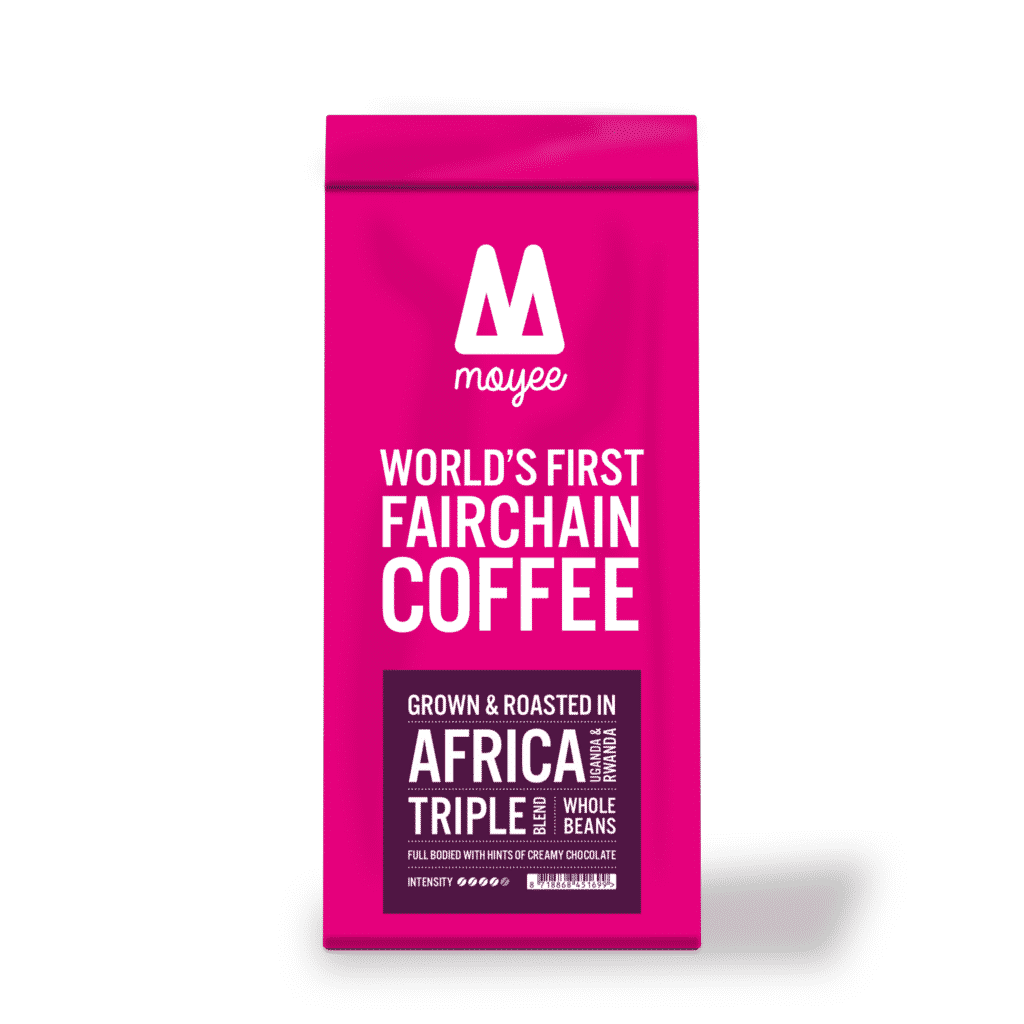 Do you want a stronger, darker, but beautifully balanced coffee? Then we present: The Triple! A power-house, full chocolate and caramel flavors. We selected 3 beans that will lift you up with energy, love and accessebility. A higher intensity and a medium, elegant coffee-bitter aftertaste. A hell of a way to start up your day!
Is there no limit to the strongness of coffee? So you're in luck. Step into the dark and enjoy the super-intense, full-bodied, tastefull bittery flavors with earty aroma's and dark chocolate. Italian coffee, eat your heart out. We present you: The Dark Side!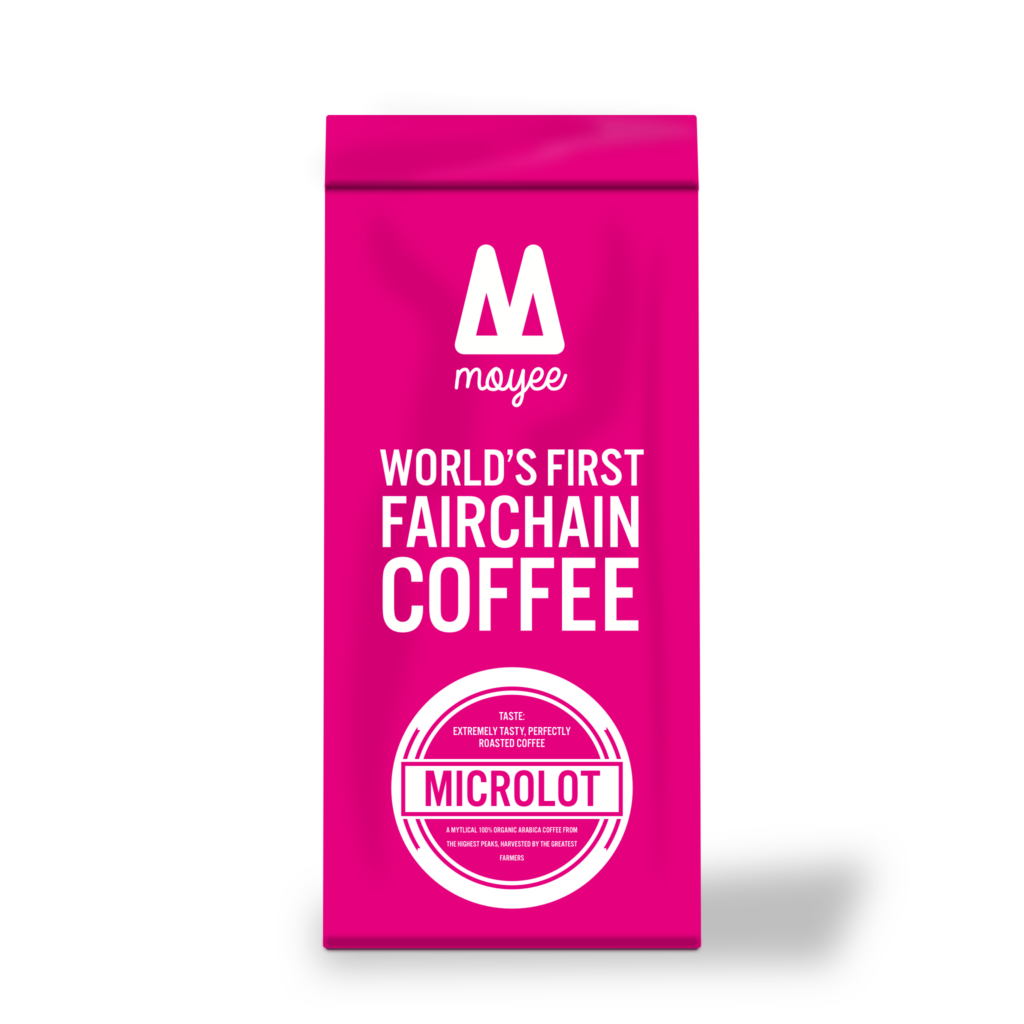 This limited edition microlot is chosen and roasted by the famous Jose Mollura. This coffee changes every now and then. You can obtain it in small quantities. Are you ready to tun around your coffee world up side down and only drink the best of the best? The microlot coffees will have a cupping score of like, super high, and Jose will take care of the perfect roast profile.
Whohooo! With every possible coffee maker you can now make impact! Order whole beans, grinded espresso OR filter coffee and even N*spresso capsules are available (100% Clooney free).
Are you keen on your espresso machine? Sure, we also do filter coffee. Available in 250 grams- and 1 kilo bags.
Our FairChain revolution draws us to places where people come together. And the N*spresso-machine is such a thing.
How do we make Moyee Coffee?
Instead of exporting the green beans, we roast our coffee in the courty of origin. That is the 'holy grail' of FairChain: Roasting locally! By doing this we leave 400% more money in the country of origin. We roast our coffee pretty delicately. We roast them in around 12 to 13 minutes. That is why we can call them specialty coffee.
Before becoming a FairChain warrior, you might want to taste our revolution first? That's easy. Your just a handfull of clicks away to order a taste box to be delivered on your doorstep or in your mailbox. It fits your mailbox. Drink FairChain and Make Every Sip Count!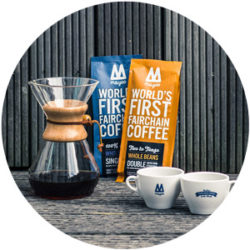 The best coffees from Ethiopia, Kenya and soon from Colombia too.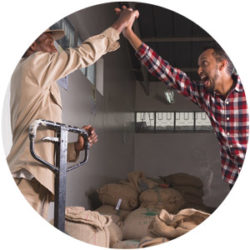 We pay delivery from 1 kilo and more. It might be different with special promotions.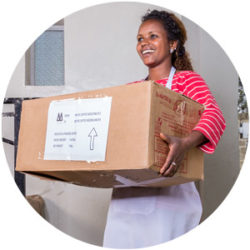 Placed you order before 14:00?
Next-day delivery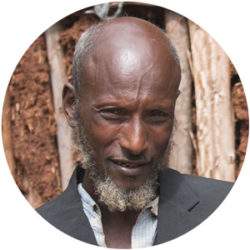 Moyee takes every coffee farmer by the hand and takes them to a living income.
That's FairChain!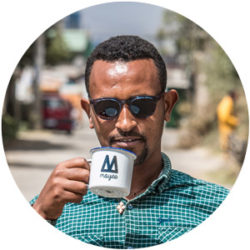 Which are ready for your impact 24-hours a day.